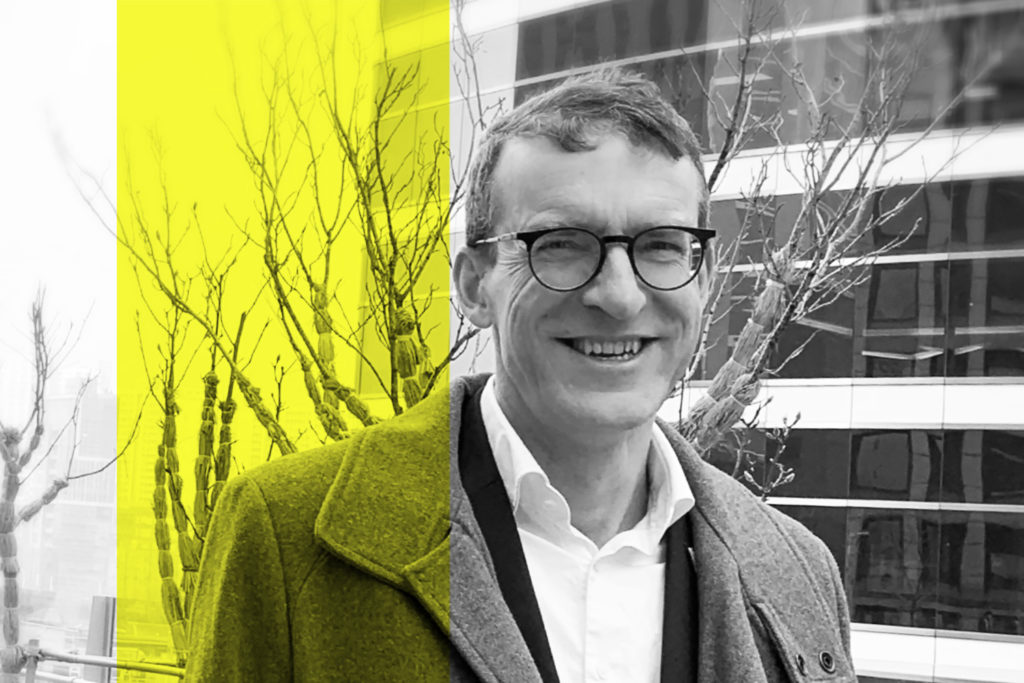 South Korea and Sweden both rank as top innovation leaders in international indexes; yet there are big differences in innovation culture between the two countries. On November 11th, day two of Innovation Pioneers Summit 2020, Anders Hektor, Science and Innovation Counsellor at the Embassy of Sweden in Seoul, will give a learning talk on hidden opportunities of learnings and collaboration between Sweden and South Korea.
"In South Korea, innovation is focused on iteration, renewal and perfection of established technology, products and services. Sweden on the other hand, is better at disruptive innovation and coming up with something radical and brand new. It is interesting to see what can happen when these two innovation mindsets meet," says Anders Hektor, Science and Innovation Counsellor at the Embassy of Sweden in Seoul.
At the Office of Science and Innovation at the Embassy of Sweden in Seoul, one of six global hubs established by the Swedish government, focus lies on creating bicultural relationships in the fields of science, higher education and innovation. Anders Hektor's role is to facilitate contacts and collaborations between South Korean and Swedish government agencies, businesses, and individuals.
Today, Sweden has strong economical ties to South Korea, with many Swedish companies established in Seoul and around the country. South Korean businesses also have a growing interest in the Swedish innovation ecosystem.
"In South Korea, the Swedish innovation ecosystem is seen as a role model. South Korean businesses want to understand the secret sauce of innovation in Sweden. We are a small country up in the North, but yet we have produced so many great unicorns."
In the spring of 2020, The Korea Startup Center opened at Epicenter in Stockholm with an accelerator program for South Korean startups. Currently eleven South Korean startups are part of the 10-week remote accelerator program, looking to learn from the Swedish innovation ecosystem and also establish themselves in Stockholm. The accelerator program will start a new round next year, hopefully onsite in Stockholm.
What can the Swedish and South Korean innovation ecosystems learn from each other?
"In South Korea, innovation is more about harmony and continuity, and tying in with tradition. In Sweden, there is more talk of failing fast and breaking things; something which is often unthinkable in South Korea where a failure is always seen as a failure. Despite their differences, both countries rank at the top of global innovation indexes. To be in the lead, it is important to train and compete with the best; just like in sports. The two innovation ecosystems complement each other, and when they come together there is friction that can lead to something even better."
What can people expect from your learning session at Innovation Pioneers Summit 2020?
"There is a growing interest for South Korea, but many Swedes still don't know too much about the country. South Korea is an innovation leader, but maybe not in the way you think. Right now, there is a sense of urgency and a will from the government to support innovation which opens up whole new opportunities. This means trying out technology within Fintech, Healthtech, 5G and IoT in ways that you might not have considered possible before. And of course, there are also many learnings to be had from connecting with other innovation leaders that come from a totally different innovation culture than the one we have in Sweden."
Innovation Pioneers and The Swedish Institute are proud to present the two half-day digiphysical event "Innovation Pioneers Summit 2020 – Changing the way we collaborate" on November 10 – 11. Through a series of learning sessions and innovation classes we'll be bridging the innovation ecosystems from Sweden, Singapore, South Korea, Vietnam and beyond. Sign up today and secure your seat at the virtual summit at www.ipsummit.se