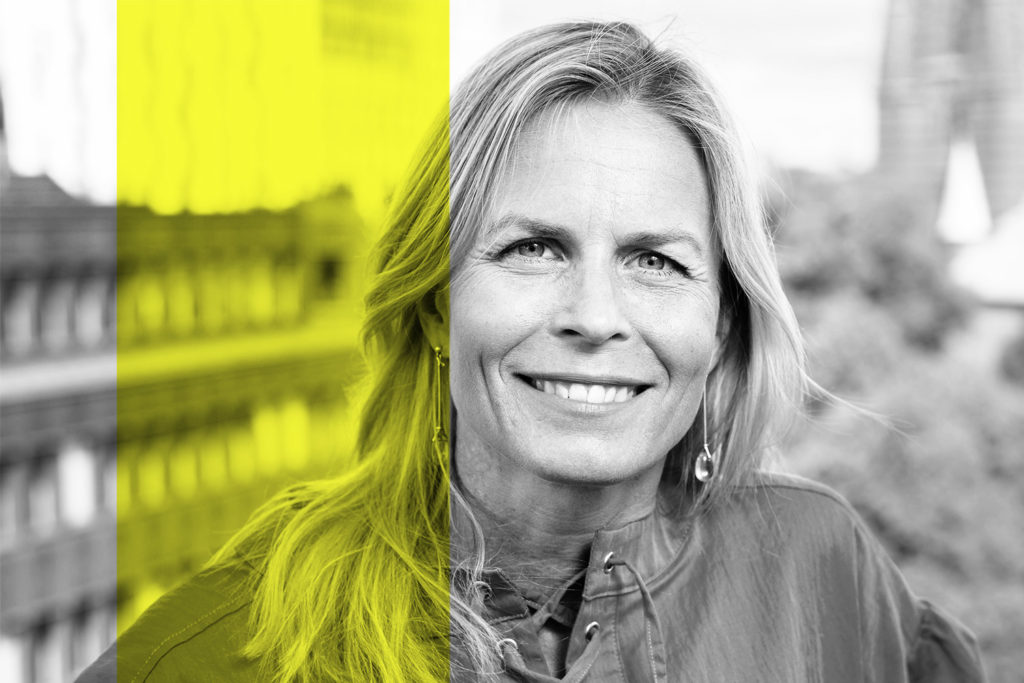 Kivra are on a journey to create a sustainable ecosystem through the digitalization of mail and receipts. Today, almost half of all consumers in Sweden, nearly four million people, are connected to Kivra's digital mailbox. Anna Bäck, CEO of Kivra, will be giving a learning talk at Innovation Pioneers Summit 2020 on November 10th on how sustainability-driven businesses can thrive in collaboration with others.
"To have sustainability at the center of the business model is more relevant today than ever. It is important to find ways to do good for both the users and the environment at the same time," says Anna Bäck, CEO of Kivra.
Kivra was founded almost ten years ago based on the idea that it makes no sense to send out paper in a digitalized society. The company launched a digital mailbox to make it easier for both those that send and receive mail, while also doing good for the environment. Today, Kivra also collaborates with businesses to provide digital receipts as an alternative to printed ones. Both government authorities as well as small and large companies have chosen to be a part of the sustainability journey; today almost 30 000 companies and organisations send mail in Kivra.
"When you send paper mail or print receipts, you need to use a lot of paper. Paper requires cutting down trees, production, and the transportation to businesses and people's homes. The whole physical part of mail and recipes is something that Kivra removes entirely," explains Anna Bäck.
To create a sustainable ecosystem, it is important that all parts of the value chain feel that they benefit from the collaboration. Kivra always aims to find solutions and ways forward that create value for everyone. Public authorities and companies use the digital mailbox to save expenses and the climate when sending out information, invoices and payslips. Large and small businesses can make a stance for the environment by transitioning to digital receipts. For the end-consumer, the benefit is getting all important mail in one place easily accessible at any time, while also doing something good for the environment.
"For us it is important to work in close collaboration with both our partners, customers and users. For instance, we have close ties with the print suppliers that used to print and send out physical mail for their customers. We've integrated with them so that we can push the transition to digital mail together. So, it is a happy-happy situation ."
What can people expect from your learning talk at Innovation Pioneers Summit 2020?
"How to find solutions that are better for everyone. Sustainability is the foundation of Kivra's business model, but on top of that we have two key values that we believe in; Happy happy – how to find things that make everyone in the value chain happier. And Teaminnovation – working in multidisciplinary teams both internally and externally to find the best solutions. At Kivra we believe in failing fast, trying new ideas, and moving forward together. I'll be sharing our journey to where we are today, and where we are aiming to head next."
Innovation Pioneers and The Swedish Institute are proud to present the two half-day digiphysical event "Innovation Pioneers Summit 2020 – Changing the way we collaborate" on November 10 – 11. Through a series of learning sessions and innovation classes we'll be bridging the innovation ecosystems from Sweden, Singapore, South Korea, Vietnam and beyond. Sign up today and secure your seat at the virtual summit at www.ipsummit.se