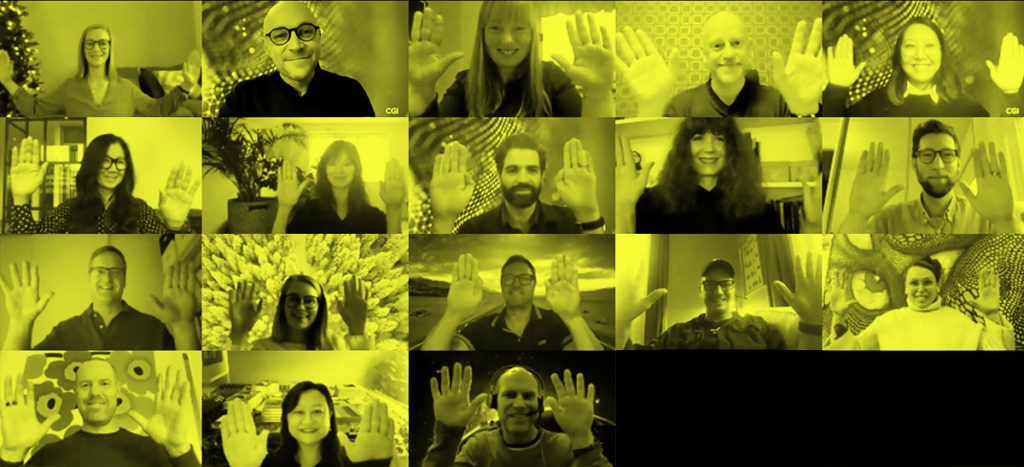 The year is soon ending and we are closing this challenging year for us all with a great hope for a 2021 with new possibilities and lots of learnings from our transformational year "meeting 100% online".
THE YEAR IN SUMMARY: VIRTUAL EVENTS OF 2020
28 Apr – IPx nr 49 Response & Rebound from the pandemic  + Innovation Class VR/AR
3 Jun – Digital Initiator Meeting with OKQ8
4 Jun – IPx nr 50 hosted by Doberman – The State of Innovation in the Corona Crisis
15 Sep – IPx nr 51 hosted by Ericsson ONE – How to Walk the Talk with Inclusive Innovation
16 Sep – Digital Initiator Meeting about "Post Covid worklife" with Vasakronan
10 – 11 Nov – Innovation Pioneers Summit – "Changing the way we collaborate" A partnership between IP & The Swedish Institute
8 Dec – Digital Member Meeting – Creative session to co-create IP 2021
9 Dec – IPx nr 52 hosted by CGI – Accelerate Innovation with Human Connections
INNOVATION PIONEERS SUMMIT 2020
Thank you to everyone that have been part of making Innovation Pioneers Summit 2020 – Changing The Way We Collaborate possible. Our speakers, the audience, our tech crew, our amazing moderator Anna Olin Kardell and co-host Marie Claire Maxwell and our partner Svenska institutet and the local Swedish Embassies in Seoul, Singapore, Hanoi. Two virtual half-days of sharing, learning and discussing with innovation leaders from Sweden, South Korea, Vietnam, and Singapore. All with an aim to join forces and collaborate to help shape the new normal through sustainable innovation.
We asked some of the Summit contributors to share their thoughts on the power of collaboration, and why we need to push more for collaborating in new ways. Something we believe will be even more important 2021 and going forward.
INNOVATION PIONEERS 2021
To be able to meet the new normal in 2021 we have started a collaboration with Co Boom. Co Boom was started as an initiative by our members CGI, Stena and Volvo Cars in a joint effort to enable relations and exchanges between aspiring students from different backgrounds and companies that value external collaborations and is now run by CGI.
The findings from the students (where you as members will be a important part) will be used as a foundation to develop 2021 formats for Innovation Pioneers together with our members. The result will be presented in March 2021. In parallell we will plan for activities as usual and will inform about them in the beginning of the new year.
Thank you for being with us 2020!
Wishing you a Merry Christmas & Happy New Year!
Susanne Fuglsang with team