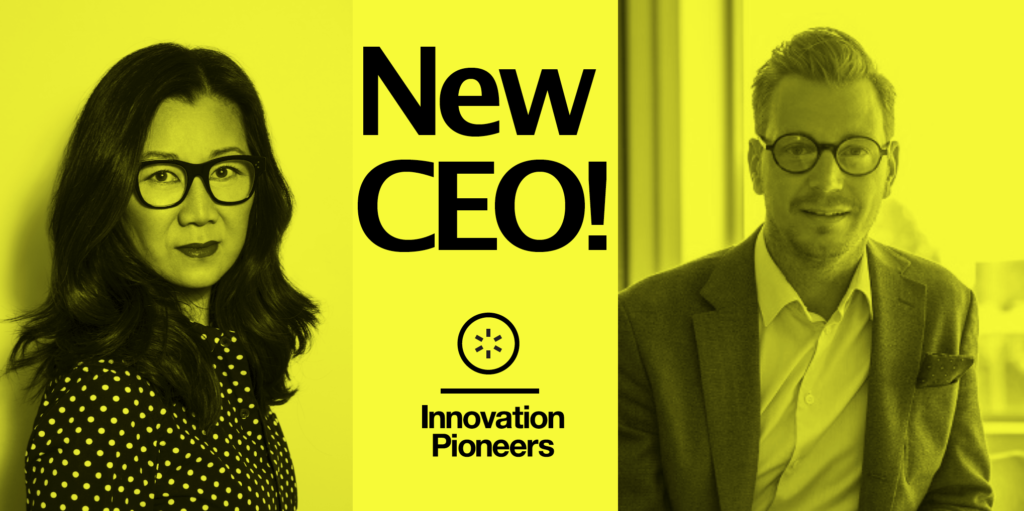 We are ready for 2022 with a new lead for Innovation Pioneers !
Longtime member Matias Pakarinen will succeed Susanne Fuglsang on April 1st. Matias Pakarinen brings 12 years of experience as a speaker, member and advisor and will be the new CEO, taking Innovation Pioneers forward.
"I am looking forward to developing and leading Innovation Pioneers into the future together with all members" – Matias Pakarinen
"Taking Innovation Pioneers from a network to a learning platform has been a privilege and an amazing journey, having Matias taking over feels like the perfect match"- Susanne Fuglsang
Matias Pakarinen is an experienced Innovation Manager with many years in large corporations as IKEA, frog and several other assignments as consultant and advisor.
Susanne Fuglsang will join Ignite Sweden which is a part of Swedish Incubators and Science Parks and continue her work to contribute to Sweden´s Innovation ecosystem.
You will be able to meet Matias Pakarinen on our next Tankmeeting at Alfa Laval on the 19th of April, be sure to register.
We welcome Matias Pakarinen and are grateful for Susanne Fuglsang's passionate work with Innovation Pioneers and wish her best of luck in her new role.