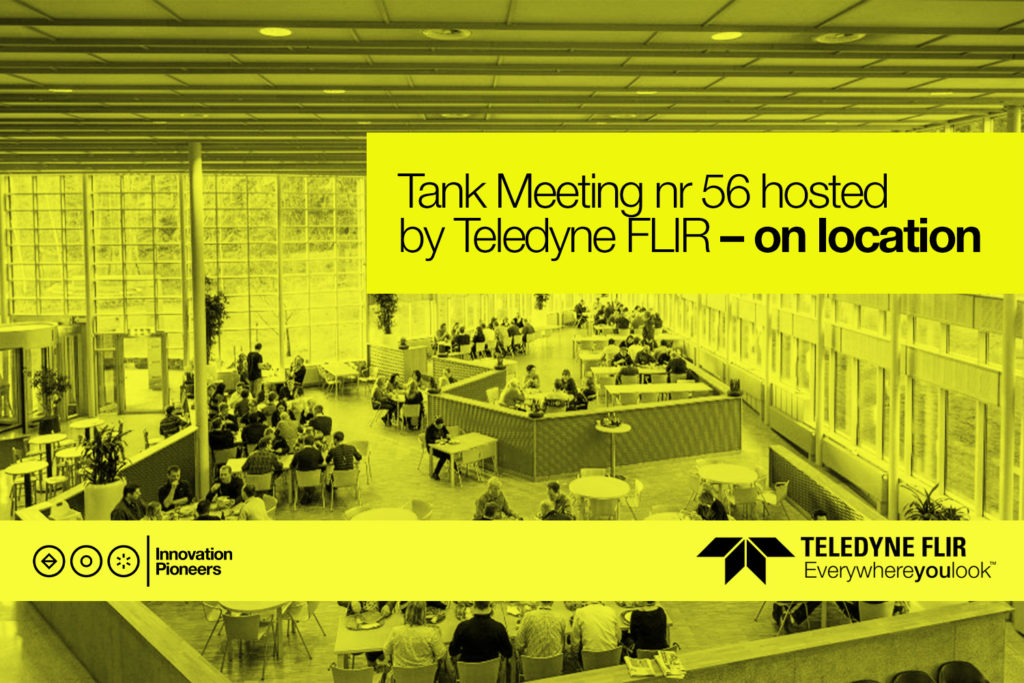 CORONA GUDELINES FOR THE EVENT: 
A maximum number of 50 participants in total 

Request to be fully vaccinated and show a vaccin pass upon arrival

Be aware that a quick test (provided on site) can be required upon arrival if the situation demands it at the time

Stay home if you feel any Covid-19 related symptoms

Keep a safe distance

Wash your hands 

Let us know if you have any special requirement to feel safe
—————————————————
TANKMEETING NR 56 – HOW TO MOVE FOCUS FROM HARDWARE TO SOFTWARE SOLUTIONS  – ON LOCATION  – Members Only
Date: 22nd of September 2021
Time: 08.30 – 13.00
Venue: Antennvägen 6, 187 66 Täby
Host: Teledyne FLIR & Innovation Pioneers
Parking: Parking spots for visitors available on location without any cost (in case all visitor spots are occupied it is ok to park at the other parking spots)
Legitimation: To be able to enter the venue you need to have registered in advance so that your name, company and city is available upon arrival and show ID.
HOW TO MOVE FOCUS FROM HARDWARE TO SOFTWARE SOLUTIONS
FLIR is a longtime member at Innovation Pioneers and was acquired by Teledyne in May 2021 and now goes by the name of Teledyne FLIR.
In this session we will learn how Teledyne FLIR is moving it´s focus from hardware to software solutions and we will co-create and discuss around a future more digital focused business model.
Agenda:
08.30 – 09.00  Registration and coffee
09.00 – 09.30  Teledyne FLIR presentation by Katrin Strandemar – VP Innovation & Technology and Mats Henriksson – Director Product Management, Digital Solutions
09.30 – 12.00  Conversation and co-creation with selected parts from Business Model Canvas around a future digital business model facilitated by Teledyne FLIR
12.00 – 12.30  Presentation and learnings
12.30 – 13.00 Lunch mingle
13.00 End of session
For Initators the Roundtable at Vasakronan starts at 15.00,  full information here.
Teledyne FLIR designs, develops, manufactures, markets, and distributes technologies that enhance perception and awareness. We bring innovative sensing solutions into daily life through our thermal imaging, visible-light imaging, video analytics, measurement and diagnostic, and advanced threat detection systems.
As always we will document the learnings and make it available on our website  and in our newsletter.
If you have any questions, or want to contribute to the session, contact Susanne Fuglsang at susanne.fuglsang@innovationpioneers.net or call +46 70 738 99 97.