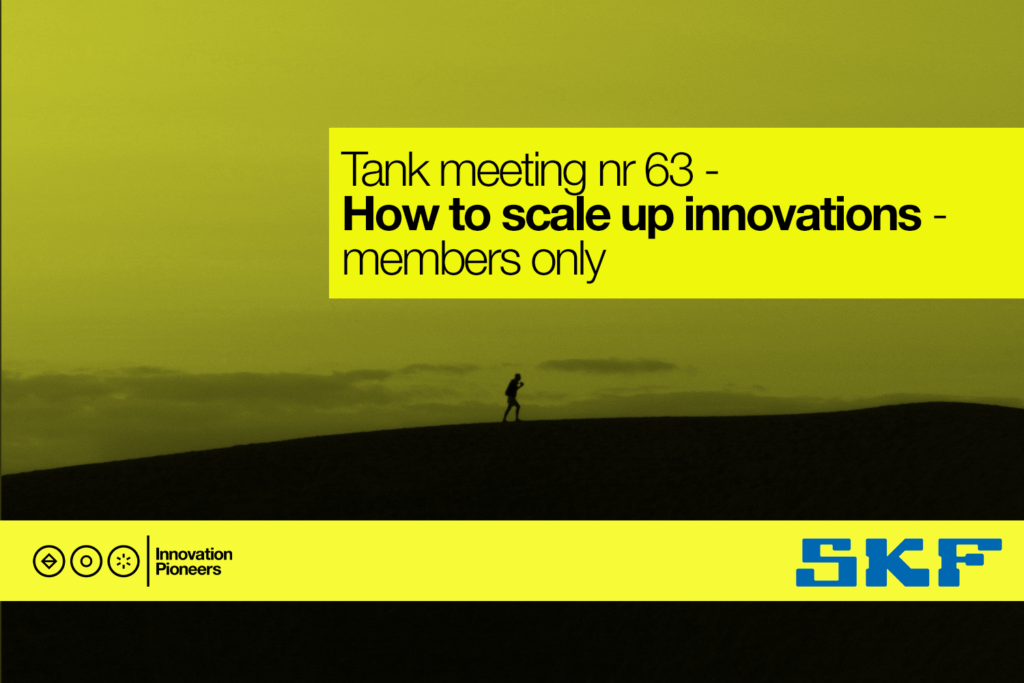 Welcome to the Tank Meeting nr 63 on September 21st in Gothenburg, hosted with pride by SKF.
(We extend an additional invitation to our initiators for an exclusive Initiator Tank Meeting on September 20th. You'll find more details about this further down.)
Innovation is a critical skill across all companies, but the question remains: how do we lead and scale up innovations, especially those integral to our circularity offers? How do we nurture ideas from their inception to their realization in our circularity offers? What roles do managers and governance structures play in making this happen?
This Tank Meeting provides a platform to share our knowledge and experiences, while collaboratively identifying potential challenges and effective solutions. Our focus is on scaling innovations in circularity offers, reinforcing SKF's commitment to innovation and sustainability.
We also hope to include a tour of the SKF facilities, giving you an opportunity to learn about SKF's rich at and its present dedication to innovation and circularity.
We look forward to your active participation and insightful contributions!
DETAILS TANK MEETING
Theme: How to scale up innovations
Date: September 21th , 2023 (Open for all Innovation Pioneers members)
Time: 09.00-15.00, lunch included. Doors open 8.30am.
Venue: SKF, Sven Wingquists gata 2, Gothenburg
As always, we will document the learnings and make it available on our website and in our newsletter.
DETAILS INITIATOR MEETING (the day before)
Date: September 20th , 2023 (Initiators only)
Time: 15.00 – 21:00, dinner included.
Venue: Volvohallen, Gothenburg