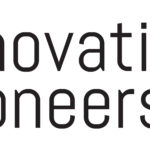 6/9 Initiators
Shiptour :13:45-15:00
Initiator board meeting 16-19
7/9 Initiators and Active members
08:30-16:15
Hosted by Stena
06 Sep, 2016 - 13:45-19:00
Initiator Meeting at Stena
Initiators on 6/9, Preparations of 2017 agenda
Shiptour : 13:45-15:00
Initiator board meeting 16-19
07 Sep, 2016 - 08:30-16:15
Exponential Thinking Workshop
In our 35th Tank Meeting we explored the theory and practice around prototyping and exponential thinking without making it complex.  How to go from exploration of a topic to prototyping it in just a few hours.
Innovation Pioneers and Stenas focus in this tank meeting was to understand why striving for  exponential thinking 10X  is not ten times harder, but maybe 1024 times more worth it. Learn why incremental and linear is not safe at all, and how exponential thinking is the best way to mitigate risk.
Normally we think in linear steps but the world is changing exponentially. What if your steps instead of being 1, 2, 3, 4, 5..10 would be 1, 2, 4, 8, 16…1024.
We explored the theory around exponential thinking and why it is important for your company. Participants had the opportunity to practically test the theory in a workshop.
Active members signed up with 1 person from each organization.
Documentation and Reports
Innovation Pioneers gathered findings and report.
exponential-thinking-report-from-stena-day
Stenas morning presentation:
Innovation pioneers goes 10X with the help of Stena
10XLabs Material from the workshop:
10x_extended_canvas
10x_extended_canvas_1
10x_extended_canvas_-_examplified
10x_extended_canvas_-_spacex
10x_extended_canvas_-_tesla_motors
Partner content from Innovation Leader:
lowes-exec-kyle-nel-on-innovating-in-a-time-of-exponential-change
See details of partnership and offer here.

Accomodation
Book early
Hotel Riverton, 031 750 10 40.
Contact Innovation Pioneers info@innovationpioneers.net for a discount code.