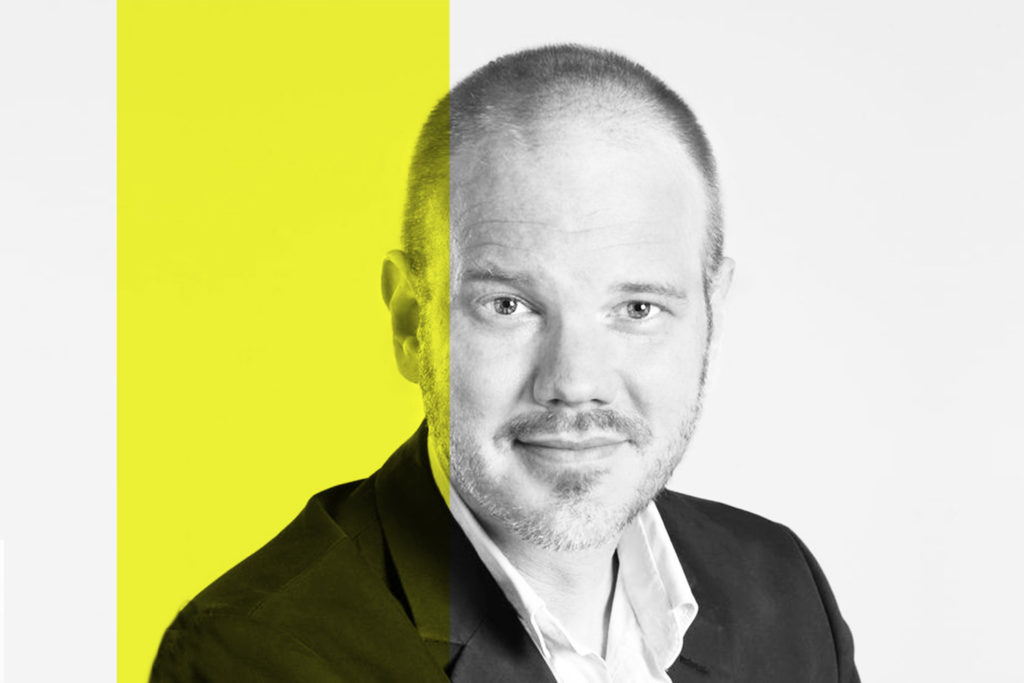 Uppsala Kommun is one of the fastest growing business regions in Sweden. Working strategically with collaborations between the public and private sector, academia and startups, Uppsala has a goal of becoming one of smartest societies in Europe by 2050.
In these challenging times it is more important than ever to use our collective intelligence. Innovation Pioneers' member organizations represent an interdisciplinary part of the Swedish innovation ecosystem, coming together to share, learn and strengthen each others' innovation capabilities. We are very happy to welcome Uppsala Kommun as a new member since the beginning of the year.
– For us as a municipality, innovation is absolutely necessary to ensure that we can deliver the best possible service for our citizens in the most effective and cost-efficient way, explains Johan Rosén, Strategic Adviser – Enterprise at Uppsala Kommun.
Johan Rosén has worked at Uppsala Kommun since 2011 and has had a role in developing different initiatives for startups and ICT companies within the municipality. On a strategic level he works with multidisciplinary and cross-industrial projects to increase Uppsala's competitiveness on a global level.
– We are a great city. We have two universities, smart people, startups, and a cathedral. You can take your bike anywhere and we have a lot of green spaces. But none of that makes us unique. We need to work more with lifting Uppsala globally and establishing ourselves as an interesting business region.
Uppsala Kommun recently received a recognition for being the best collaborative partner for startups, by Ignite Public. The city's startup eco-system is supported through meetups, investor related initiatives, an incubation center and a tech co-working space, BASE10. Uppsala is also a part of the same Business Region as Stockholm and work closely together with Invest Stockholm.
As one of the fastest growing business regions in the country, Uppsala has become a priority for the Swedish government in regard to sustainable development. "Uppsalapaketet", or the Uppsala package, is an ambitious project to connect Uppsala and Stockholm through a new railway station, new routes for the public transportation, as well as new housing in the suburbs.
– We are set to build 30 000 new homes and new transportation solutions by 2050. It's a big project. We have taken it upon ourselves to be at the forefront, to be cutting-edge when it comes to sustainable urban planning. That includes both sustainability for the citizens as well as ensuring sustainable infrastructure like water, electricity, building material, and mobility solutions.
New members of Innovation Pioneers
Uppsala Kommun joined Innovation Pioneers as new members in the beginning of the year to meet with other organizations and industries and to learn from their work with innovation.
– Sweden is a small country and we need to work closely with strong national networks and initiatives. Innovation Pioneers is the natural network for us to be a part of. You can't stress enough the value of meeting others that have been on disruptive journeys of their own, says Johan Rosén.
Beside the big infrastructural projects, Uppsala also faces a demographic challenge. As the population ages, fewer people are tasked with providing for more people.
– I want to be part of Innovation Pioneers to share my own experiences, as a representative from Uppsala Kommun, and to learn from other member's innovation journeys. That way I hope we can help strengthen each other to speed up each other's disruptive journeys towards a more sustainable future.
A shift to a Smart Society
Uppsala is often referred to as one of the smartest cities in Sweden. According to Johan, a "Smart City" means something different today than it did ten years ago.
– When people first started discussing smart cities, it was all about smart technologies and having intelligence built into the infrastructure of the city. Solutions focused on data collection, IoT solutions, remote control and the possibility of building digital twins to test new scenarios. This definition of the smart city is very well established, especially in the US.
In the past years, Johan means that a shift of focus within the field of modern urban development has happened. Now it's not just the infrastructure of the city that should be in focus, but the citizens should also be taken into bigger account.
– Now the smart city is starting to focus more on the citizens, the users of the city, and not just the tech in itself. What needs do the individuals within the city have? Just because you have implemented the latest tech and collect data, it doesn't automatically mean that a city becomes better for its people.
Johan Rosén prefers to use the term "Smart Society" when talking about the Uppsala of tomorrow. In a "Smart Society" soft values are also taken into account, like the sustainable city or the green city. Focus is on using innovation and solutions for increased efficiency to increase the quality of life for the citizens.
– Uppsala has a goal of being the most digitally advanced city in Europe by 2050. To achieve that, we need to step up a notch. For us, it's important to find a balance between the human and societal values and digital technologies going forward, to create a truly smart society for the future.
–
Is your organization also interested in becoming a member of Sweden's largest network for innovation practitioners and leaders? Read more about our memberships or reach out directly to Susanne Fuglsang at susanne.fuglsang@innovationpioneers.net.