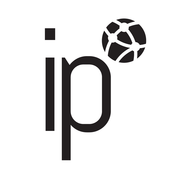 Innovation Pioneers is proud to have a wide range of areas of expertise covered in our network. There are only a few spots open to make it more diversified. Are you our next member? Is your primary function as a consultant contact us for options for cooperation.
We expect you to both have and to be willing to share knowledge in the Innovation area.
When you join us as a member. Your company will immediately gain access to our member-driven knowledge sharing and collaboration events.  The membership is also inclusive of member-only passes to Innovation in Action and the possibility to attend our member hosted tank meetings. Be quick to choose who from your organization gets to attend since the tank meetings tend to get full.
If you'd like to become an Innovation Pioneers Member, we'd like to hear from you by filling out the brief Membership Application below.
In the comment box please describe how you work with innovation, what hurdles and opportunities you see in the future and what your expectations on participation are. We'll get back in touch with a few questions and information as well as next steps.
We have four levels of membership. Initiator, Active Member, Individual Member and Following Member.
If you are an approved becoming member please click here to fill in your information. (Where you will also find our membership policies.)
Contact Us