This is the first year that Innovation Pioneers will have the pleasure to introduce not only a new chairman, but also a vice chairman. Please welcome Matias Pakarinen, Innovation and Advanced Solution Manager at Altran.
"I am really happy and humble about the role, it´s the best possible forum to learn and share insights about innovation. I have been part in Innovation Pioneers since 2010, starting with Innovation in Action. It´s been a privilege and great learning the first 8 years with IKEA of Sweden, Matias Pakarinen."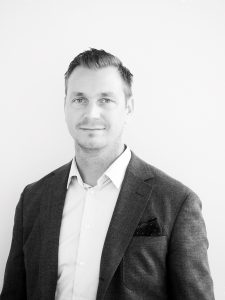 We wanted to know more about Matias and his view on the network:
You work at Altran today, how do you think your knowledge from Altran can be used within Innovation Pioneers? 
Altran is a global company, working in all kind of sectors, from Air Space to MedTech, so Altran could widening the network and knowledge.
How do you look at the role as the new vice chairman of Innovation Pioneers? 
A great opportunity to talk more about innovation and listening even more, meeting people and organizations, widening the field of innovation. But also ensure the network is transforming, is up to date, agile and attractive for all members.
From your perspective, in what ways does innovation Pioneers stand out as a networking platform? 
It is something special in a network that is truly open and sharing.  Energy, leaning forward, open, endless opportunity, and there is members since the start,
There is an opportunity to learn everyday.
What are your ambitions for Innovation Pioneers for the upcoming two years?
Yeah, wow, 2 years ahead, I hope we are more diverse, but also bigger in a smarter way, I will together with Anna Bäck (chairman) set the plan for what growth is for Innovation Pioneers, reach more, but still small enough to have a active and engaged group.
TANK MEETING 1 2018 at Altran in MALMÖ
If you want to know more about Altran, you should join us during our first tank meeting at Altran in Malmö, the 14th of March where we will explore the digital roadmap.
Join us and register here