BUILDING INTELLIGENT FUTURES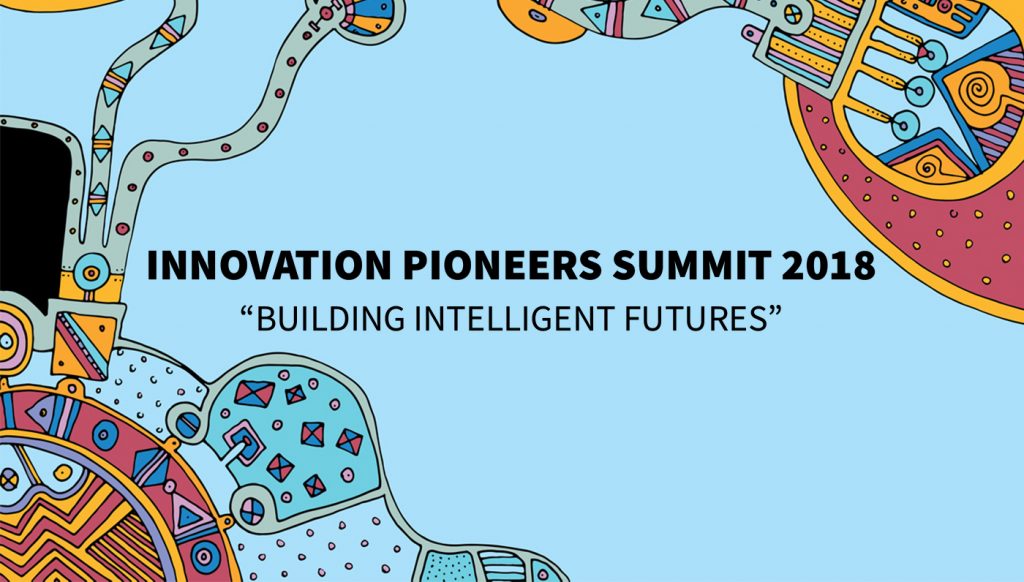 Register your ticket at ipsummit.se !
If you don't have an invitation as an Initiator or Member, you can contact us for a special guest ticket!
Welcome to this year's edition of Innovation Pioneers Summit (earlier Innovation in Action), a two-day conference bringing together more than 200 innovation leaders & learners to share, learn and build on each other's knowledge about the technology and trends that are shaping the world of tomorrow.
At Innovation Pioneers, we take pride in bringing together innovators, experts and changemakers. We are a global network of innovation leaders and learners from different companies, organizations, government agencies, academia, research and startups with a shared goal to build innovation capabilities through joint development.

Theme: Building Intelligent Futures
The future is abstract. Yet we all have different ideas and visions for the tomorrow we want to live in. During two days we will explore and build on possible  futures together, bridging our shared experiences and knowledge through a series of talks, workshops and innovation classes.
On stage we welcome global speakers to touch upon subjects such as smart cities, AI and the power of co-creation. Participants will also take part in Brain Breaks where we will rewire the human brain through a series of breakout sessions. Take part of diverse perspectives, angles and approaches and bring your own thoughts to the table.
ACTION-ORIENTED LEARNING

Innovation Pioneers Summit is a learning platform for innovation leaders and learners to develop and share methods, processes, tools and insights together. All learnings from the summit will be documented and shared with all participants and members, so that they can be also be used and taken into action within your own organization.
Here you can see a selection of our Learning Program, for the full program go to ipsummit.se:
The Four Innovation Classes of 2018
Innovation is the art of coming up with a new idea, product or service, and then also bringing it to life. To create something new, we also need to be open to learning new things. That's why the class room is an important pillar at our summit.
During the two days, we will split up into four innovation classes led by industry-leading representatives for learning sessions about disruptive subjects that are helping change and shape our everyday lives, and that of businesses and organizations across the globe.
Each participant will be able to take part in two of our four innovation classes, one per day:
1. Collaboration & Co-creation
Hosts: RISE & Ignite
Jon Haag, Head of Test & Demonstration office at RISE
Stina Lantz, Project Manager at Ignite
Design your own Discovery – Scale Journey:
Increase speed to market in innovation
Learn how to better "survive the valley of death"
Create your own "Discover – Experiment – Test – Scale Journey" (DETS Journey)
2. AI & Business
Hosts: IKEA & Altran/frog
Christian Appelt, Innovation Enablement Manager at IKEA Group
Martin Musiol, Data Scientist at frog
Mårten Fornander, Industrial Design & Design Research Director at Altran
Matias Pakarinen, Innovation Manager at Altran
How to generate an effective AI strategy and make your own implementation roadmap:
Create, train and deploy self-learning models
Learn how to create defensibility with AI
Identify the most sensible task to use AI for within your company
3. People & Innovation
Hosts: Arbetsförmedlingen & Novare
Ann Molin, Project manager Hack for Sweden / Arbetsförmedlingen
Anne Wolf, Senior Consultant at Novare
How to create an environment with the right skills for innovation where people innovate together.
4. Smart & Human Cities
Hosts: Veryday & Urban ICT Arena
Malin Orebäck, VP Design at Veryday
Petra Dalunde, COO at Urban ICT Arena
The cities of tomorrow will be connected, smart and automated. But they also need to be adapted for the people living in them.

A selection of our contributors
Visit ipsummit.se to register, take part of the learning program and to see the complete list of contributors.
Theme speaker Collaboration & Co-creation: Sandor Albrecht - Founder Ericsson Garage
Theme speaker People & Innovation: Dr. Ellan Spero - Co-founder and Chief Curriculum Officer of Station1 and research affiliate at MIT
Theme speaker AI & Business: Galina Esther Shubina - Director of Software Engineering and AI at Northvolt