Innovation in Action was held on 3-4/11 and gathered 202 innovation practitioners and leaders for the 6th time in an action oriented, workshop-based, innovation event!
Each year we carefully select what topics we will address and who will lead the workshops. Those selected are experts in their area and are willing to share their knowledge. We believe that innovation happens when people and organizations meet.  We aimed for insights, networking and input for future innovationstrategies. We saw people push boundaries and think in new ways to create new services and products in a fast changing environment.
Below we gather and share reflections and take aways.
[vimeography id="41″]
Day 1 Daring
[workshops]
Day 2 Sharing 
Sharing Methods
The second day of Innovation in Action started with a talk with Johan Ronnestam from BAUX
[vimeography id="43″]
Here you find some written reflections from the second day: Innovation in Action Day 2
During the second day of Innovation in Action the participants took part of and worked with a few sharing methods and challenges. We were given the opportunity to experience and actively give feedback on methods, tools and processes of large innovative companies. The attendees were given insights and input for their future innovation strategies around for example sustainability. The workshops were lead by The Absolut Company, Veryday, SUP46 and SP.
[vimeography id="36″]
Veryday
"We recently created, prototyped and iterated a workshop format for the International Rescue Committee that focuses on using service design to help refugees during post-crisis recovery. Throughout the fall, we facilitated workshops at the Service Design Global Conference in New York and the Innovation in Action event in Stockholm"
Find the workshop material below.
Schedule & Instructions Worksheet & Briefs Workshop Intro
Keynote speakers and dialogues
A taste of how the sharing, on demand and collaborative economy has built an enterprise was given as well as many other truly inspiring topics. We brought you thought leaders, creative geniuses and experts within their field from leading companies in their respective area. Diversity and innovative entrepreneurship was on our minds as well as increased innovation capabilities for your organisations and for society.
Leila El-Sherif Wollheim and the female business network Klara K invited Innovation in Action participants to 2015 years most important dialogue on equality held on the 1st of December.
Voices heard over the days at Innovation in Action:
Elisabeth Slunge, Director of Brand/Range/Design at Kinnarps AB
"I have learnt how to better organize the practices of the design research function, and the importance of striving for a wide spread and large group of people working with the innovation unit. Moreover, I have during this conference been able to confirm that we already are on the right track, and that we currently are asking ourselves the right questions."
Ingela Lindahl, Tekniska verken i Linköping, Business Development and strategy
"See how we all can do things in different ways, so we should be a bit competitive in stretching what we can do. Its inspiring to see the challenges and how they are dealt with. Radical Innovation is when there are 1000 questions to not do it. So its fun to have the courage and it succeeds"
Erik Ronne, SP, Head of open innovation
"Its great to have a network where we can meet challenges and make opportunities. It's about sharing and learning. I think we can make some great benefits from having a platform for sharing your problems and seeing what others are doing."
Martin Berntsson, AstraZeneca
"Collaboration across industries is very important when it comes to innovation."
Matias Pakarien, IKEA
"The more you give, the more you get"
Katarina Stetler, Scania
"Business professionalism for big corporations is needed when working with small Start-Ups"
"It is not ugly to talk about money"
Andres D'Silva, KTH
"Do not be an introvert of your ideas. Sharing is caring!"
Malin Andersson, The Absolut Company
"Business is not about money. It is all about the people."
"Such a nice atmosphere here! People are very sharing and caring."
Pia Holmberg, Acosence AB
"It is fun to put all the bits and pieces together from the speeches to apply in my own company"
Nikolett Sipöcz – product developer at E.ON Försäljning Sverige AB
"I always spend a lot of time working on power points and businesses case in order to convince co-workers or managers that my idea is a very good one. I learned today that prototyping can be really easy and cheap. It is a good way to communicate and convince a co-worker or manager that my idea is a good one. I'm not really sure yet how I'm going to apply it at E.ON, but I am sure that the prototype way of thinking will help me in my future projects. Another learning is that there are ways to break the silos. In a big company or organization it is hard to make changes. But there are ways to make it possible for individuals to influence the company and break the silos. Main tools and methods are:
– Cross-functional teams
– Creating trust
– Improve customer focus
Patrik Dahlqvist –CEO of Insplorion AB
"Prototyping can be pretty easy and cheap. It is a very efficient and effective way to communicate your idea and to receive feedback on it. While making your idea visible and tangible, discussions will be more to the point.
Also, the workshop about entrepreneurship will give me some leverage when I have to convince people we need to change. The 3 C's are for instance an easy way to explain the requirements of an innovative organization. For an organization to be innovative, it has to have Courage, Curiosity and Creativity! If one of my managers will be reluctant to change, because he simply does not dare, the 3C model will assist me in my argumentation in convincing him he should dare to change."
Our new mobile app was available for all participants and widely used for interacting at Innovation in Action 2015. It enabled the participants to maximize network opportunities, interact with attendees and speakers, and share insights in discussions and live polls.
"I am truly glad and inspired about the outcome of this years Innovation in Action and hope to see you all during tank meetings and next years Innovation in Action.
Remember, we are not a single event, we are a network for sharing knowledge and experiences all year around.
I will give Johan Ronnestams word a twist and say, It is nice to be nice to nice people.
Thank you all!
Hugs, Kim Silvasti."
Partners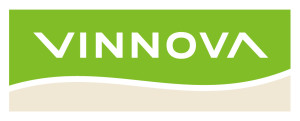 Mobile technology partner