Hosted by Volvo Cars
This briefing paper includes key takeaways from the Innovation Pioneers tank meeting # 2, 2015 on good innovation practices, hosted by Volvo Cars in Gothenburg. The meeting included an optional field trip for the initiators to Volvo Cars factory and a joint workshop with the corporate members. Volvo Cars facilitated the workshop with 50 representatives from the iP initiating team and corporate members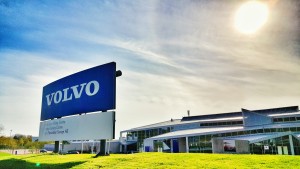 The day at Volvo Cars
Volvo Cars invited Innovation Pioneers to join them in a dialogue on identifying the key factors for successful innovation practices. Using project cases, gathered from our corporate members, we followed the innovation process from demand, research, development to commercialization.
Purpose
The purpose of the workshop was to explore what makes Innovation Projects successful and pointing out what were the factors for success and how were the obstacles handled. During the day, common hurdles in the projects were also identified and discussed.
Case studies
"With the knowledge and more important the actual experience and data from some of the more successful radical or semi radical projects being made in the Nordics lately we have some strong indications on what is needed to make radical innovation happen (and deliver value). What has been a gut feeling is now statistics from 15 well executed projects (project budgets between 1-400M SEK, lifespan over several years).
That resources and money and the firm support from top management makes the life easy for the intrapreneur is well known, but that the thick headed, enthusiastic, difficult and stubborn driver of an idea actually can make change to a company DESPITE the top management is now something that we have seen in more than one documented case.  "Management can be changed". In more than half of the projects there were one strong individual who were seen as the key for the success of the project. It has been shown that the validation (and continuous validation) towards the customer and/or end-user is a safe way to success, if not absolutely necessary.  It seems also fair to say that to find the radical ideas we need to search for true insight, found in either a person (often well initiated in a problem) or created between persons in a workshop often combining competence and experiences that has not met before. About half the radical ideas came from workshops and almost a quarter from colleagues.
Majority of our findings are maybe not surprising, rather expected, but now facts are on the table and we can further digest into the details, reasons and actions for how to evolve our companies into a successful future".
–Johan Maresch, the workshopleader from Volvo Cars
Key Take aways
As Eva-Carin Banka Johnson reflected, "we did confirm how important and complex the work with radical innovation is, and that there are some important aspects which are necessary prerequisites even though our companies are so different. Innovation is affecting the entire pipeline and we have to organise for that also in the units where the main task is incremental development".
Some general key take aways from the radical projects discussed during the day:
We agreed on the fact that you often are not alone with a problem. Open sharing as we do in Innovation Pioneers is one solution.
Support and understanding from top management is of utter importance. Sometimes even a change of management is required for a radical project to succeed. We also identified that amongst half of the collected cases one person was central.
The benefits of skunkworks as a part of developing radical innovation
Financing – with the note that sometimes an abundance of funding can be a hinder
We had prentations done by some of our members and below you will find a few key take aways from those projects.
CGI
Top management support
Collaboration with end user
Alfa Laval
Early prototyping
Early cross functional communication
The passionate champions of the project
Husqvarna
The passionate champions of the project
Timing
Top management support
The Absolut Company
Engagement from bottom to top in the organization
Tetra Pak
Clear target and framework
Support from top management
Passion beats competence
Early customer involvement
Googol
iP Says
As Innovation is also a learning experience, we draw much attention to failure ratios such as cost of failures, time to failure etc. Failures and the optimal share of these are an important part of the process and risk level we choose. But, in all fairness, successes are of outmost importance.
In the spirit of our Network we share the hurdles we face, as well as the learnings of success. By studying common nominators of success, we can possibly draw conclusions on how to secure higher 'idea to success' ratio. This way, our forms of organizational choices, as well as funding, management involvement et al can be ruled out and only factors such as market fit will determine our potential.
Our continuous sharing of experiences, methods, tools and inspiration are core to the foundation of this Network of leaders and practitioners.
Do not miss Innovation in Action 3-4/11 Daring & Sharing or our december tank meeting that will further develop what we did during the day at Volvo Cars.
We will leave you with the words: Think big, start small, grow in the right time.
Thank you again Volvo Cars for your hospitality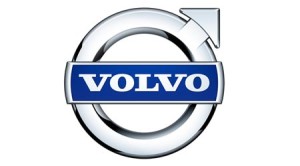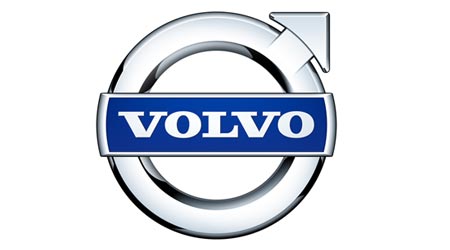 Innovation Pioneers Partners