Most organizations face challenges in time to market, cost to market and delivering actionable creativity. The challenges are multi faced, they are often cultural, based on hierarchical organizations, and aversion of risk. Fostering entrepreneurial behavior, methods and approaches within an organization, demands a culture for intrepreneurs. A possibility for large organizations is to engage in true Corporate Venturing. Within these programs internal projects can be separated and externally driven projects can be integrated. Developing a strategy with balanced risk and efforts, network, competence and a working structure for this is vital for any organization engaging in venturing.
In this session we met and listened to experienced venture managers, entrepreneurs and intrapreneurs. We listened to the challenges they struggled with and discussed methods for organizations to engage corporate entrepreneurship as a means to efficient Innovation. We aimed at co-creating a list of recommendations and methods, as well as suggestions to the government on how to incentivize corporate entrepreurship.
Find the powerpoint with additional reflections of the workshop here:
The session was facilitated by Dariush Ghatan from Googol, Tim Huse, Head of Strategy and Innovation Cavendi and Joachim Cronquist, Head of Innovation Portfolio Management Googol.
A word from Dariush:
The role of the corporate entrepreneur, or in some cases the intrapreneur, can be crucial to achieving traction and thrust in the various stages of innovation.
By committing itself to intrapreneurship and by implementing an intrapreneurial process, companies do not only promote the creation of new businesses. American studies have shown that intrapreneurial companies outperform non-intrapreneurial companies within a number of business critical areas, including sales growth, profitability and market share. By giving employees the opportunity to voice ideas and participate in the development of new businesses, a company also strengthens its ability to attract and retain talented people.
It appears, however, that many companies lack the skills to develop and implement a strategy and necessary systems for dealing with intrapreneurship. In fact, a British study reports that only 14% of FTSE-100 companies believe they can develop successful intrapreneurial processes on their own. In addition, only 50% have identified a clear route to profitability in new ventures.
The opportunities that lay in embracing intrapreneurship are considerable, although there are many hurdles on the road to success. Every company is unique and therefore there are no turnkey solutions.
In this workshop we aim at pointing out factors on how to foster intrapreneurs and harvest value from this. Experiences, solutions and some cases to bring home in an inspired and eager mind, now, set to commence the adoption of corporate entrepreneurship in each organization.
"I hope the workshop participants bring…"
I hope the participants in this workshop bring experiences from their organizations so that we can iterate around; how we have succeeded, or not, in engaging the entrepreneurial spirit, re-invigorated it if lost and shown results hereof.
I hope we can share the insights of true entrepreneurs, as well as those that have tried to manage these within a corporate system. How in the world do we form an atmosphere that engage entrepreneurs within?
"Something personal about me.."
I have been part of, in various roles, multiple entrepreneurial endeavors. My starting point was actually working for a few true entrepreneurs, such as Mr Jan Stenbeck. Apart from this I am fascinated by samic handicraft which is actually just one of many passions I have. My current main personal topic, is further developing the idea of 'Leadership beyond personal winnings'.
"Something about the place I work.."
One of the metrics in Googols strategic portfolio, is to what extent we engage on an entrepreneurial basis.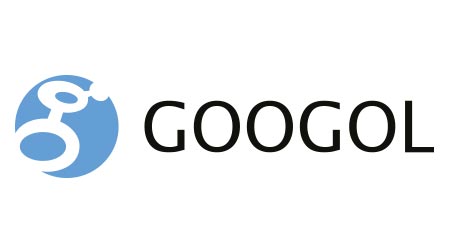 [vimeography id="22″]