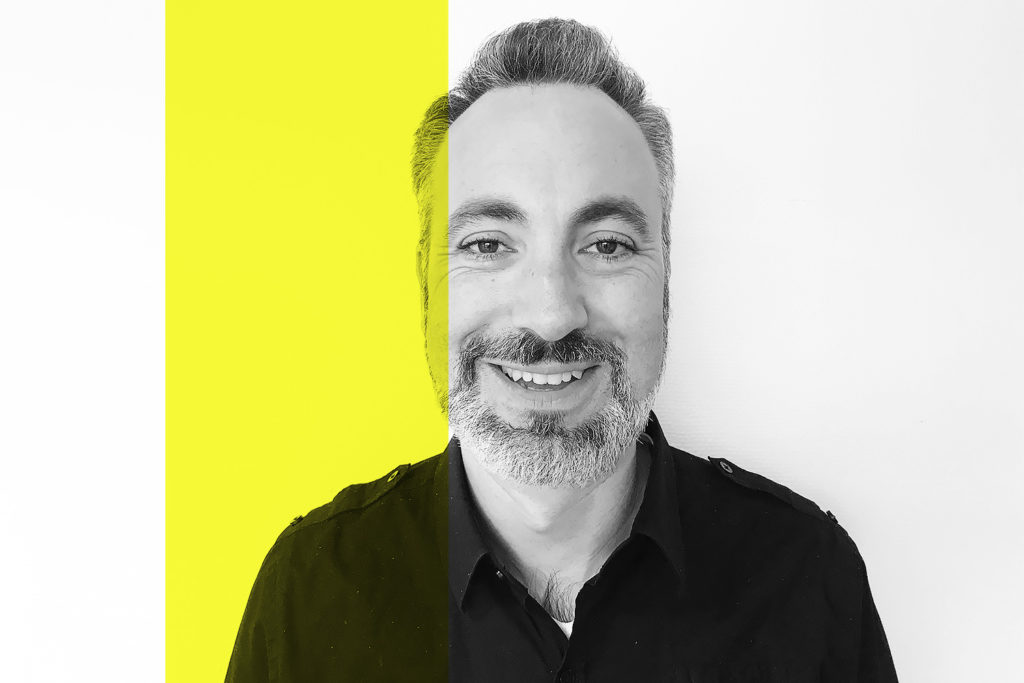 Many companies look at entrepreneurs to learn how to innovate, quickly and successfully. But how can larger organizations adapt the same methods as startups? Ideon Open and RISE will host Tank Meeting nr 46 on May 21 – 22 at Ideon Science Park in Lund on how to make corporate innovation work – entrepreneurial style. We've spoken with Gustav Widerström at Ideon Open about the upcoming Tank Meeting.
Gustav Widerström acts as Open Innovation Navigator at Ideon Open in Lund. Ideon Open is an open innovation agency that helps companies work with open innovation and how to become more entrepreneurial by hands-on testing and workshops.
– Open innovation revolves around the fact that the best person fit to solve a challenge or come up with a new idea is most probably not found within your own organization. Open Innovation teaches us to use external resources to increase the chances of coming up with something new or better. We specialize in helping companies to use collaboration and co-creation to reignite entrepreneurship in their organizations, explains Gustav Widerström.
What are the benefits of working with innovation in an entrepreneurial style?
– Often times, startups are great at coming up with new ideas and testing them quickly, whereas larger corporations tend to spend a lot of time with planning and strategies before actually prototyping and testing new ideas. There are a lot of tools and methods that entrepreneurs use to develop their businesses and that help them become successful. Larger companies can benefit from adapting that same entrepreneurial mindset when working with innovation.
What can participants expect from Tank Meeting #46?
– A lot of companies are interested in opening up more and collaborating with external parties. During the Tank Meeting we'll highlight different examples of how this can be done, and let participants use entrepreneurial tools and methods to learn how to work with innovation but also how to 'bridge back' new ideas to the core business.
– We'll have several stations with different themes so that participants can choose to work from a variety of open innovation methods. For example, one station will revolve around intrapreneurs, entrepreneurs found within the own organization, and how to recognize, acknowledge and work with these people internally. Another station will focus on building an internal incubator or accelerator within the organization, to help support [internal] startups as part of a business strategy.
What does 'bridging back to the core' mean when working with innovation in larger organizations?
– Today, many companies work with different methods to fuel innovation within their organizations and a lot of new ideas are generated. However, a common problem when you've reached this far is how to find ways to actually get these new ideas to reenter the atmosphere and become an integrated part of the business model. The term 'bridging back to the core' emphasizes the importance of bringing back projects and people to the overall business so that new innovations can benefit the whole company.
Sign up for Tank Meeting nr 46 today
At Tank Meeting nr 46, Ideon Open and RISE will collaborate to guide participants through how to make corporate innovation work – entrepreneurial style. RISE's size and deep expertise in many technical disciplines will complement with Ideon Open's entrepreneurial mindset and speed to deliver a workshop with perspectives fit for both larger and smaller organizations.
The Tank Meeting will take place at Ideon Science Park, the oldest and also one of the largest science parks in Northern Europe, with more than 9,000 employees in 400 companies within walking distance of each other. Gustav Widerström advices participants to reach out and book meetings with local companies in connection to the Tank Meeting.
Read more and sign up to Tank Meeting nr 46 here
Skåne Innovation Week and LEGO® SERIOUS PLAY®
Skåne Innovation Week will start the day following Tank Meeting nr 46, on May 23rd. More information about the first day of the event, Skåne Innovation Day 2019 that will take place in Västra Hamnen in Malmö, can be read here.
Innovation Pioneers' initiators and members are also invited to obtain the LEGO® SERIOUS PLAY® certification, and to attend the 4-day course taking place at Ideon Science Park the same week as the Tank Meeting (part one on May 20 – 21 and part two on May 23 – 24). Read more here.