with us at Volvo Cars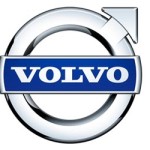 Background:
In a global market where trends are turning and accelerating faster than ever before, unwieldy companies needs a heads up to be able to take the turns and above all, not make the wrong one´s. Suddenly the competitors we have run alongside for so long no longer are our competition and the user needs we have fulfilled are no longer relevant. To survive the future we need, instead of trying to predict it, to consider multiple possible scenarios all at once.
Content:
As an automotive company we face great changes and want to share how we work with our future challenges with you.
In this workshop we will work with uncertanties through scenario planning. We will work with future scenarios affecting both technical, business and user needs in different directions and address how to make strategies given a particular future will happen.
By the end of the workshop we will together evaluate the method and ideally further develop it.
You will get:
An understanding of the importance to keep track of trends and how it could affect your business
A framework of how to work with uncertain trends in a structured way
Introduction to scenario planning: