Take Aways and Experiences of MIT and Boston with Innovation Pioneers
Take Aways, Articles and Reports

This event was by special invitation only and was fully booked.
Take aways and visual content of the trip to Boston Full  L a r g e  presentation with found here:
innovation-pioneers-mit-boston-2016

Above presentation split up in smaller parts found below:
Overview and takeaways
overview-take-aways
Day 1 at Martin Trust Center for MIT Entrepreneurship and MIT ILP
Presentation: day-1-at-martin-trust-center-for-mit-entrepreneurship-and-mit-ilp
Here is the Silicon Cowboys movie that was recommended by Bill Aulet as a true David vs Goliath Tech Tale.
Here you may find the article by Randall Wright of MIT ILP on
How to Get the Most From University Relationships.
Day 2 at MIT Media Lab


Presentation: day-2-at-mit-media-lab
Day 3 CIC



Presentation: day-3-cic


Partner content from InnovationLeader
lessons-from-agco-successful-university-collaborations
See details of partnership and offer here.
Participants reports and articles
Martin Högenberg and CGI´s reflections and take aways from the trip may be found here.
Article written by Klas Bertilsson found below:
mit-eco-system-article-by-klas-bertilsson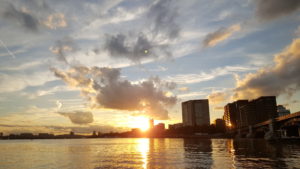 20160928-20160928
MIT
Corporate Entrepreneurship. How is it structured and what does it deliver? How do you build new ventures within large organizations? Guided by professionals we took on a journey in this subject.
We started the morning at 10 am by meeting Senior lecturer and Managing Director of Martin Trust Center for MIT Entrepreneurship William Aulet who in addition to his work at MIT works with individuals and companies to become more successful through innovation-driven entrepreneurship. From single entrepreneurs trying to launch new ventures all the way up to large multi-billion dollar corporations seeking to achieve their goals through entrepreneurship, intrapreneurship, and innovation.
We were also be joined by Sarah Jane Maxted who is the Executive Director for the MIT Regional Entrepreneurship Acceleration Program (MIT REAP). This hands-on initiative is designed to help regional leaders accelerate economic growth and job creation through innovation-driven entrepreneurship. This 2-year program for global regions educates, engages, and enables regional teams in the development and execution of a well-designed acceleration strategy focused on entrepreneurial activity.
Afternoon
At 2 pm we met with Randall Wright of MIT ILP to have a dialogue on entrepreneurship and innovation as well as get an understanding on what MIT ILP is. What it takes to engage with the ILP and what the benefits of collaborating with ILP are.
The MIT Industrial Liaison Program (ILP) established 1948 is dedicated to creating and strengthening mutually beneficial relationship between MIT and corporations worldwide.
Mr Michael Schrage joined us to discuss the topic of "Who do you want your customers to become".
Mr Schrage is a Research Fellow at the MIT Center for Digital Business and the department of Initiative on the Digital Economy
Together with Prof. Maria C Yang we had a dialogue on the process of Design.
Prof Yang is the Associate Professor of Mechanical Engineering and Engineering Systems at the MIT Department of Mechanical Engineering.
20160929-20160929
MIT Media Lab
MIT shared how the Media Lab is built up, their main principles and how the system with their partnership with companies and organisations is working. Why is Media Lab so attractive, what does it take to be a member and what do the partners say about their collaboration with the Lab? What are the challenges and what is important to organize for in order to benefit from the partnership? These are questions we will be able to address to the representatives for the Lab. We will also be able to see some of the interesting work which takes place in the many multidisciplinary research teams at the Lab.
At the lab we were presented with the below agenda:
1. Welcome & Overview MIT Media Lab by Ryan McCarthy
2. Tour of the Media Lab & discussion of research in the various groups
3. Discussion of engagement options with MIT Media Lab
3. Lunch and follow up discussion in group
Quorius on the Media Lab. Read their FAQ.
Dinner
Arranged by Innovation Pioneers at:
Legal Sea Foods Long Wharf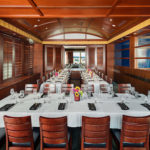 20160930-20160930
Visit to CIC Boston and Post Meeting Discussions in the afternoon
Morning:
Meeting with Managing Director Stas Gayshan and visit to CIC Boston. We engaged in a dialogue on entrepreneurship, collaborative models and how large and small organizations meet.
Afternoon:
Joint dialogue on what the benefits and key take aways of a University collaboration can be.
Location and address CIC Boston
End of afternoon session was at 4.30pm